New York City is one of the most vibrant cities in the world, and during December, it becomes an absolute wonderland. The atmosphere is full of joy and excitement as the city prepares for the holiday season. There are so many things to do in New York City during December, and we have narrowed down the 10 must-visit places that should go on your itinerary.
The first stop has to be Rockefeller Center Christmas Tree, which is an iconic symbol of the holiday season in New York City. Make sure to skate at the rink and admire the sparkling lights and decorations in the surrounding area. In addition, there are various holiday markets like the Bryant Park Winter Village where you can shop for unique gifts and crafts.
To get an incredible view of the city, head to the Empire State Building Observatory, and enjoy the breathtaking view of New York City. If you are interested in watching live performances, the Radio City Christmas Spectacular is a must-see. If you're a museum enthusiast, then the American Museum of Natural History should be on your list. You'll get to experience the magic of the season while exploring the exhibits.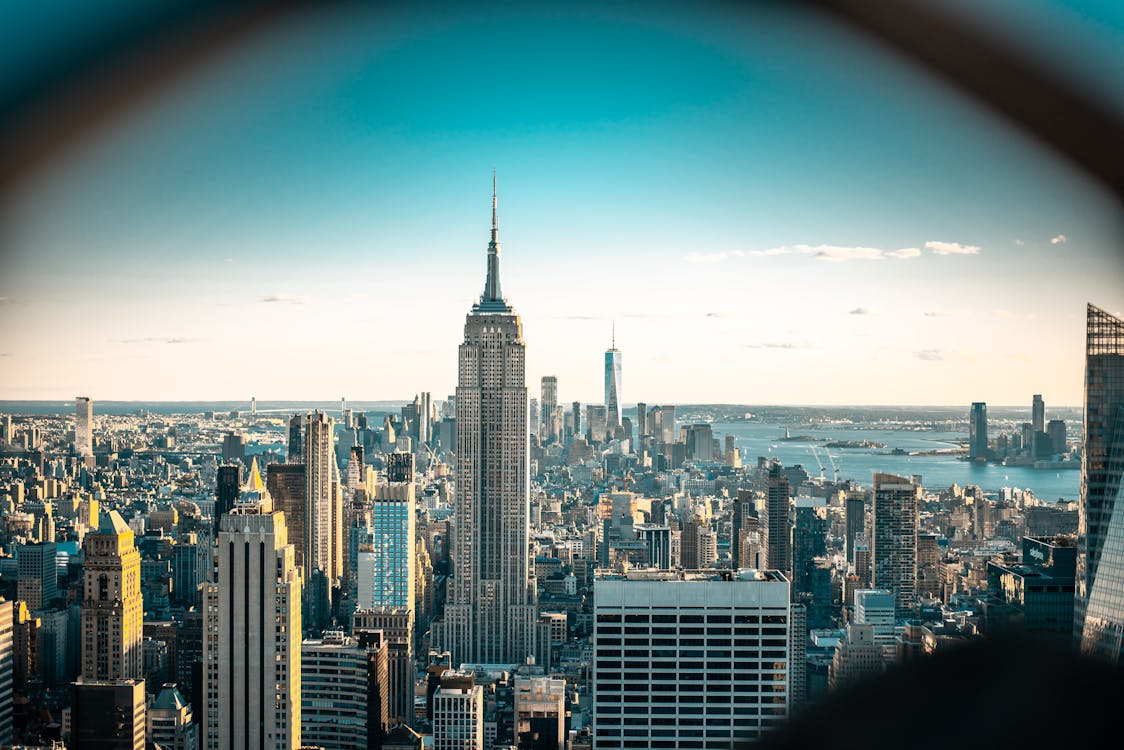 Lastly, the New York Botanical Garden Holiday Train Show and Central Park Ice Skating Rink are two great options to indulge in some seasonal fun. Whether you prefer to go sightseeing, take in a show, or be amongst the holiday lights and hustle and bustle, there is something for everyone in New York City during December. Don't miss out, make sure these 10 Must-Visit Places feature on your list!
10 Must-Visit Places in New York City During December
December in New York City is the most festive time of the year. The city comes alive with holiday cheer, from the lights and decorations to the numerous events and activities. Whether you're a local or a tourist, there are countless things to do and must-visit places during this time of the year. In this article, we'll take a look at the 10 must-visit places in New York City during December.
1. Rockefeller Center Christmas Tree
No visit to New York City during December is complete without seeing the iconic Rockefeller Center Christmas Tree. This enormous tree, which stands at 77 feet tall and weighs around 12 tons, is adorned with over 50,000 LED lights and a Swarovski star topper. It's a sight to behold, and the perfect spot for a holiday photo-op.
2. Bryant Park Winter Village
Bryant Park turns into a winter wonderland during December, complete with an ice skating rink, holiday markets, and festive decorations. The Winter Village at Bryant Park is the perfect place to shop for unique gifts or take a spin on the ice rink while enjoying the holiday spirit.
3. The Nutcracker at Lincoln Center
The Nutcracker ballet is a beloved holiday tradition, and there's no better place to see it than at the Lincoln Center in New York City. This classic ballet has been performed by the New York City Ballet for over 65 years and is a must-see show during December.
4. Macy's Santaland
Macy's Santaland is a magical place for children during the holiday season. Located inside Macy's Herald Square, this holiday wonderland features live reindeer, elves, and a visit with Santa himself. It's a popular attraction, so make sure to book your reservation in advance.
5. Fifth Avenue Holiday Window Displays
The holiday window displays along Fifth Avenue are a sight to behold. This year, Bergdorf Goodman's "Bergdorf GoodTimes" display is a showstopper, with intricate animations and stunning 3D elements. These displays will take your breath away and are the perfect way to get into the holiday spirit.
6. Radio City Christmas Spectacular
The Radio City Christmas Spectacular is a holiday tradition that has been entertaining audiences for over 80 years. This year's show features the beloved Rockettes, as well as stunning choreography, dazzling costumes, and special effects. It's a show that you won't want to miss.
7. Dyker Heights Christmas Lights
If you want to see some of the most extravagant Christmas lights displays in the city, head to Dyker Heights in Brooklyn. Every year, residents go all-out with their decorations, including enormous Santas, reindeer, and elaborate light displays. It's a dazzling sight to behold and worth the trip to Brooklyn.
8. The Met Cloisters
The Met Cloisters is a hidden gem in New York City, and during the holiday season, it's even more magical. This branch of the Metropolitan Museum of Art is set in a medieval-style castle and features stunning architecture, artwork, and gardens. During December, the Cloisters hosts holiday concerts and festive events, making it the perfect place to escape the hustle and bustle of the city.
9. Winter Jazzfest
Music lovers won't want to miss the Winter Jazzfest, a music festival that takes place in New York City every January. The festival features over 150 jazz performers, including local favorites and international superstars. It's a must-see event for anyone who loves jazz, and it's the perfect way to stay warm during the chilly December nights.
10. Brooklyn Flea Holiday Market
If you're looking for unique gifts or one-of-a-kind treasures, head to the Brooklyn Flea Holiday Market. This indoor market features over 100 vendors selling vintage clothing, handcrafted goods, and artisanal food. It's a great way to support local businesses and find the perfect holiday gift for that special someone.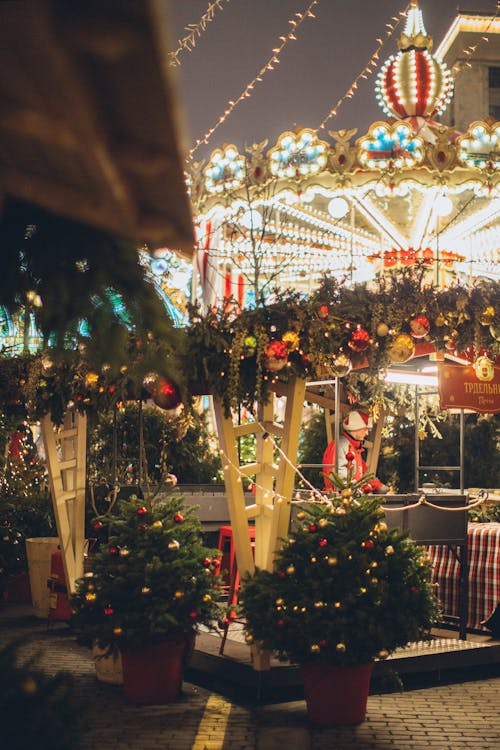 In conclusion, New York City is a magical place during the holiday season, with endless events, activities, and must-visit places. Whether you're looking for iconic attractions like the Rockefeller Center Christmas Tree or want to explore hidden gems like the Met Cloisters, there's something for everyone during December in New York City. So bundle up, grab a hot cocoa, and prepare to be dazzled by the holiday spirit of the city that never sleeps.